EMU alumnus places sixth in high jump event at Olympics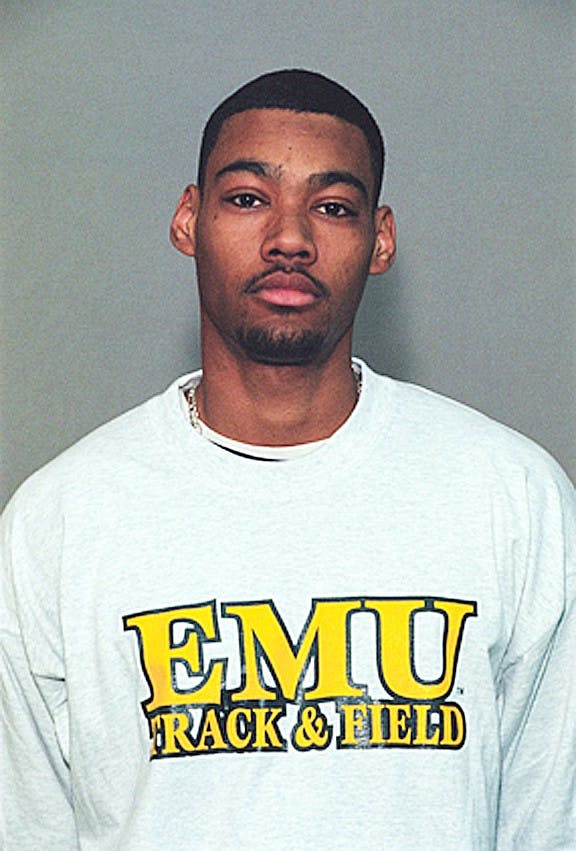 Eastern Michigan University alumnus Jaime Nieto traveled to London this year to compete in the high jump event at the Olympics.
Nieto is a three-time All-American, has set EMU school records and is even in the EMU Hall of Fame.
"When at Eastern Michigan University I struggled a little the first year, but was confident that I was going to do better the next year," Nieto said.
He continued to train hard during the fall of 1997 and by 1999 was able to go to the World University Games in Spain.
"My desire and drive to want to make the Olympic team was overwhelming at [that] point," he said. "I think I always wanted to make the U.S. Olympic team, but I think [that was] when I realized that it was a possibility."
Nieto competed in the 2004 Olympics, where he placed fourth in the high jump.
During an Aug. 3 interview on WEMU, Nieto said that he was the oldest American high jumper, competing at the age of 35.
When asked how the London Olympic experience would be any different, Nieto said that he now knows what to expect.
"That's what helped me make the team," Nieto said. "It's such an honor and a blessing. This could be anyone's game. I'm going to take it one day at a time."
Nieto said that London's rainy days were no problem and that he's pretty comfortable jumping in those conditins.
On Aug. 5, two days after the interview aired, Nieto qualified for the finals with a leap of 2.26 meters. He was one of three Americans who made it into the finals.
Nieto placed sixth in the finals, easily passing the first two rounds but stumbled when the bar reached 2.29 meters. The winner, Ivan Ukhov from Russia, cleared the bar at 2.38 meters and American Erik Kynard placed second.
Nieto wasn't sure if this Olympics would be the last of his career.
"I'll leave it [in] God's hands. If I get a medal here I'll compete next year. I thank God for a great career. I've done a lot and I feel very blessed," he said.
In 52 years, EMU has had 17 representatives in the Olympics. Since 1960, at least one other athlete from EMU's Track and Field program has competed besides Nieto.
"EMU was a fun time in my life. Traveling the world helped me a lot," Nieto said. "My roomie was from Nigeria."
Nieto said that one of his favorite memories of EMU was going to watch the basketball team.
Today, Nieto is planning to continue his passion for movies and acting. Soon, he will be starring in and producing Blood Brothers, a show he co-created, and hopes to get it out to network executives.
"Your only limitations are what you believe them to be," Nieto said.