Multimedia
image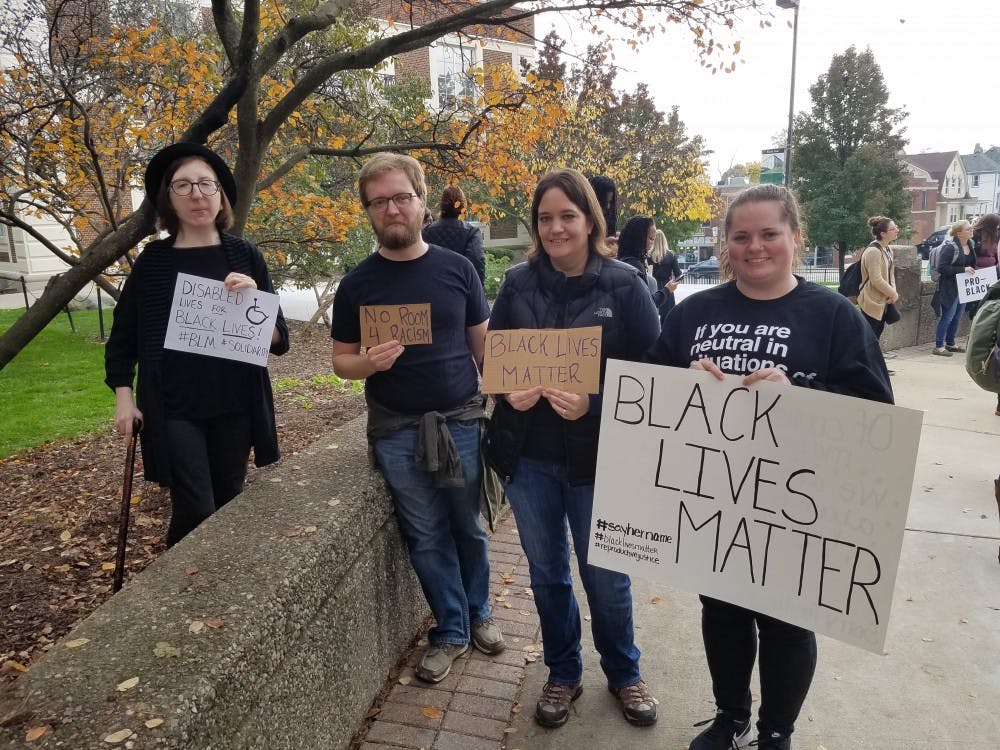 EMU grad students and alumni showing support for the Black Lives Matter movement at the faculty rally outside of Ford Hall on Wednesday, Nov. 2.
From left to right: EMU alumni Karlie Ebersole, EMU alumni Hunter Lockwood, Kira Dallaire, EMU special education grad student, and McKenzie Campbell, EMU women's studies grad student.
---
DISCLAIMER: This recording contains language which may be offensive to ...
---
---
Coach Ron English at MAC Media Preview 2011
---
---